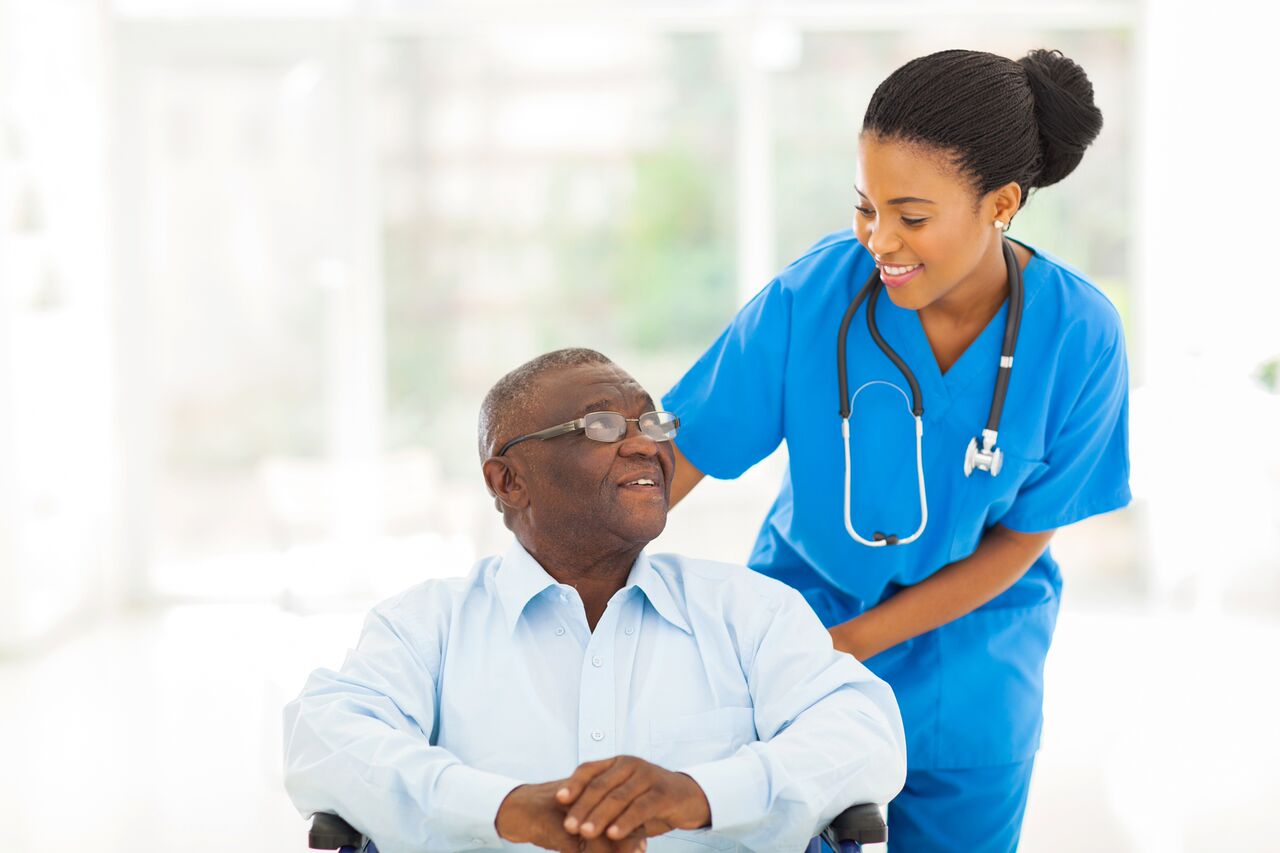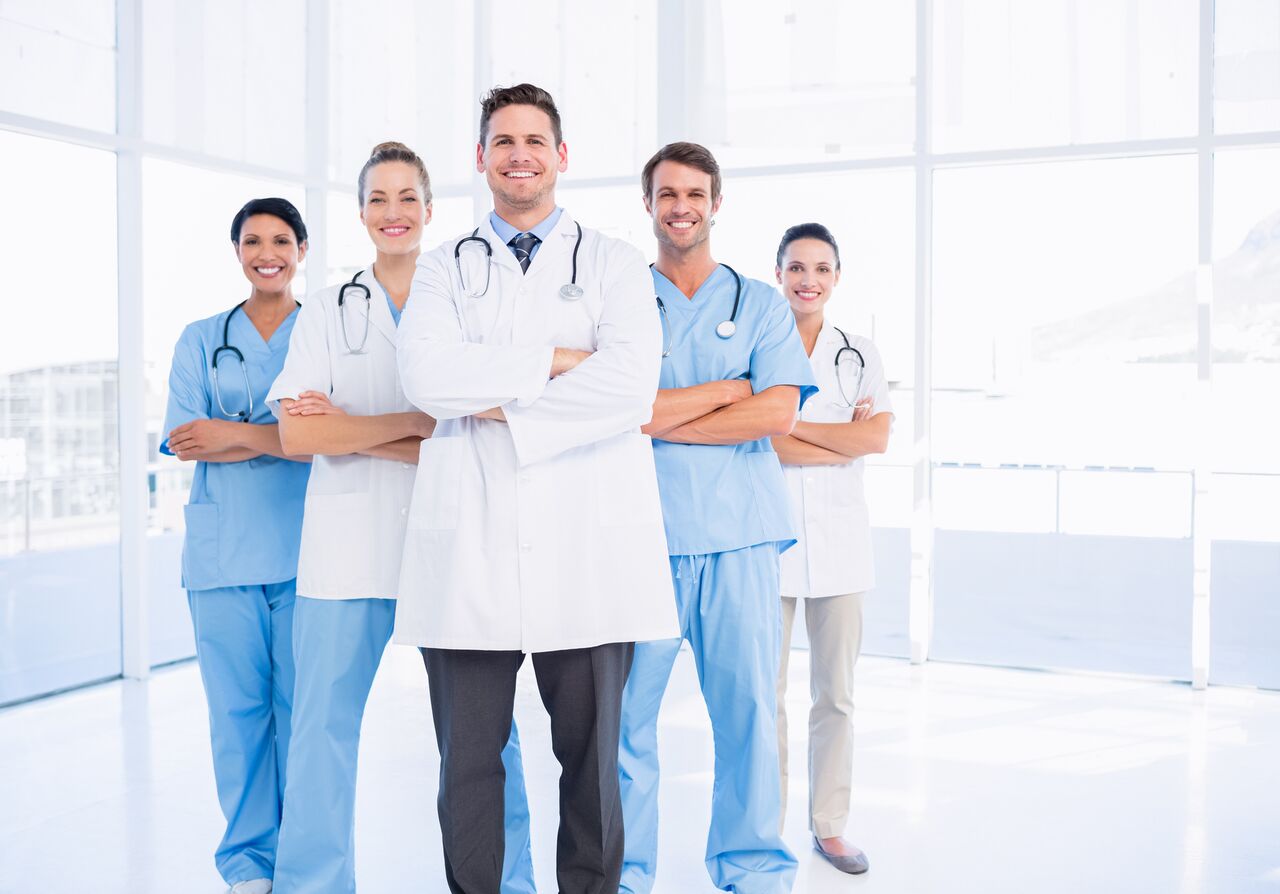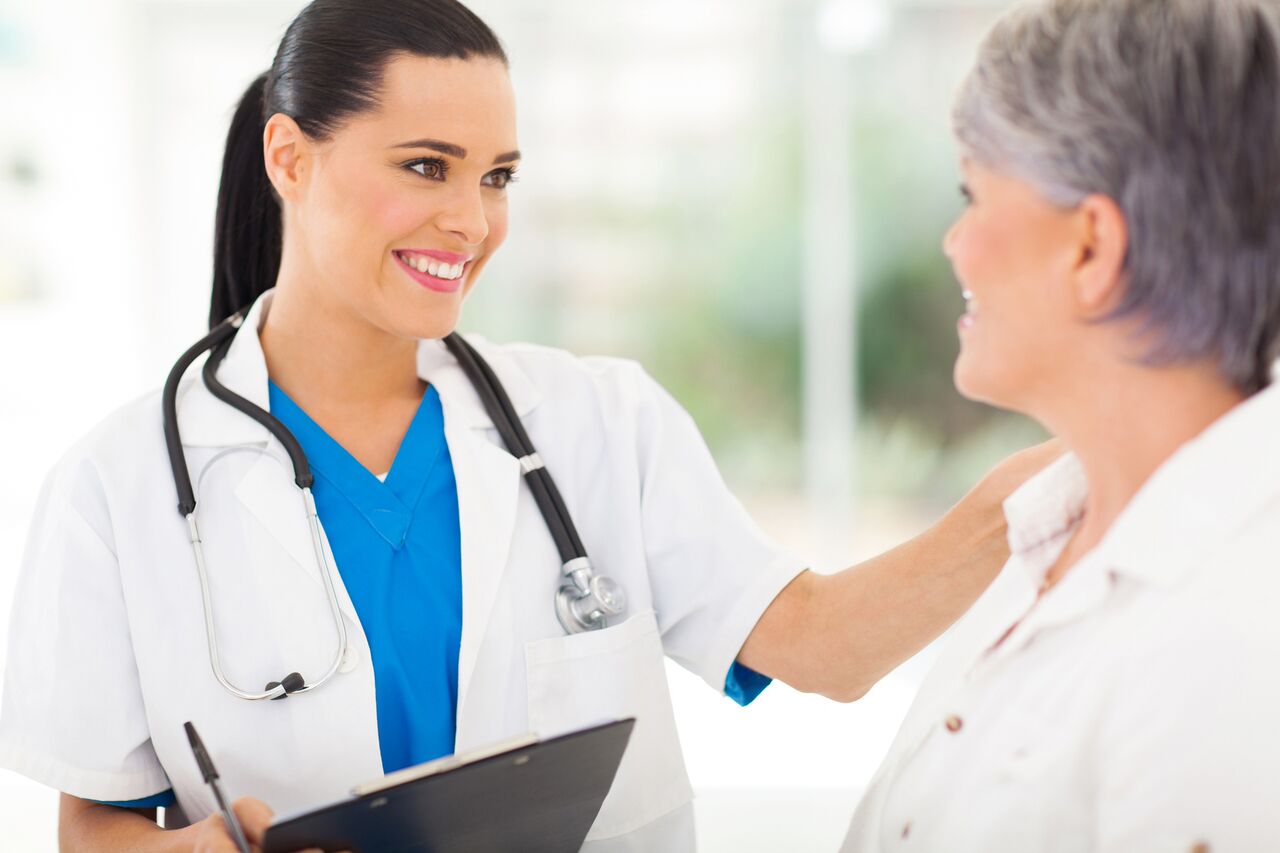 Latest News                                      Resources                                       Upcoming Events
Field Updates: Lumetra in the Community
Meet Lumetra Informatics Specialists at Upcoming NorCal HIMSS 2019-20 Events
September 17, 2019 - CIO Roundtable Breakfast - NorCal Bay Area
September 2019 - State of Health 2019 Video Series
October 2019 - Fall Networking Social
January 2020 - 8th Annual Innovation Conference & Showcase
March 9, 2020 - Reception at HIMSS20
March 10, 2020 - NorCal Member Event at HIMSS20
April 2020 - ePatient - Data/Informatics
May 2020 - State HIT Day
May 2020 - CIO Roundtable Breakfast - NorCal Valley
June 2020 - Summer Social
Click here for more information.
2018 HIMSS NorCal Annual Summer Social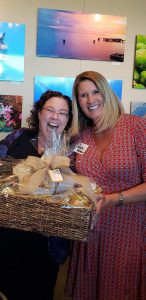 Lumetra Healthcare Informatics Specialist, Michelle Heimann, attended the June 21, 2018 HIMSS NorCal Annual Summer Social at Rosenblum Cellars in Jack London Square.  Ms. Heimann also presented the event's raffle basket to raffle winner Michelle Barker of Marin General Hospital. 
HIMSS NorCal presents educational seminars and conferences, networking opportunities, and a forum for the exchange of ideas, engaging local leaders, stakeholders and influencers of best practices in health IT.
Click here to learn about upcoming HIMSS NorCal events.
Lumetra's Healthcare Informatics VP Joins Expert MACRA Panel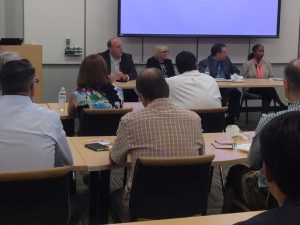 On June 29, 2017 HIMSS Northern California chapter presented 
MACRA: Smooth Sailing or Stormy Seas...How MACRA Impacts Health I.T.,
an expert panel discussion in Sacramento about the impact of MACRA on physician practices and health systems. Expert panelists included Kim Snyder, Lumetra Healthcare Solutions' Vice President of Healthcare Informatics; David Ford, Executive Director, CalHIPSO; Shanti Wilson, Program Manager, Freed Associates; and Dr. Larry Ozeran, Clinical Technology Innovator and President, Clinical Informatics.
Lumetra's Informatics Specialists Attend State Health Information Technology Day in Sacramento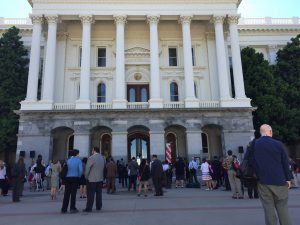 On May 3, 2017 Lumetra's Informatics Specialists joined the California Chapter of the Healthcare Information and Management Systems Society (HIMSS) at its State Health Information Technology Day in Sacramento to help educate legislators about (1) Increasing access to pharmacists in rural areas by authorizing remote dispensing site pharmacies to use a tele-pharmacy system as proposed by Assembly Bill 401 (Aguiar-Curry), and (2) Expanding secure access and utilization of the Controlled Substance Utilization Review and Evaluation System (CURES) database by enabling integration with healthcare practitioners' IT systems and making it a normal part of their clinical work flow, as proposed by Assembly Bill 40 (Santiago).
Lumetra's VP of Healthcare Informatics Joins Expert Panel on Future of Healthcare Reform
Amidst ongoing uncertainty about the future of healthcare under the Trump administration, pressing questions linger: What will become of the Affordable Care Act, FDA reform and pharmaceutical pricing?  Ultimately, how will healthcare be reformed?
Kim Snyder, Vice President of Healthcare Informatics at Lumetra Healthcare Solutions participated in a lively panel discussion at the 2017 Angel Investor Association Summit in San Francisco on April 28, where they addressed these timely topics and how they will affect life science investing in 2017.  Kim was joined by David Ford, California Health Information Partnership & Services Organization (CalHIPSO), Shawn Dastmalchi, Ark.one Health/Berkeley Angel Network, and Brett Johnson, California Life Sciences Association.
Lumetra Staff Volunteer at Project Open Hand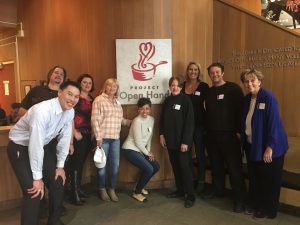 In April 2017, Lumetra Healthcare Solutions staff volunteered at Project Open Hand, a nonprofit organization that provides meals to seniors and the critically ill in San Francisco and Alameda counties.
Project Open Hand prepares 2,500 nutritious meals and provides 200 bags of healthy groceries daily to help its clients as they battle serious illnesses, isolation, or the health challenges of old age. Learn more at www.openhand.org.
Lumetra Sponsors NorCal HIMSS Innovation Conference
Lumetra Healthcare Solutions was a proud sponsor of the successful Northern California HIMSS 5th Annual Innovation Conference and Showcase at the Intel Auditorium in Santa Clara, California on January 12, 2017.  Lumetra's Informatics Specialists also attended the event and provided resources to attendees about the wide range of services Lumetra offers to help providers maximize their electronic health records systems to improve care delivery and how to best position professional clinicians in the new Quality Payment Models. Click here for conference highlights.
Lumetra's Informatics Specialists Participate in NorCal HIMSS Annual CxO Summit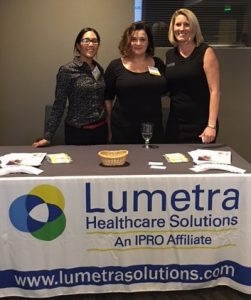 On November 15, 2016, Lumetra's Informatics Specialists participated in the Northern California Healthcare Information and Management Systems Society's (NorCal HIMSS) annual CxO Summit in Santa Clara, California, where they provided resources to healthcare providers who attended the summit. The CxO Summit focused on increasing collaboration between CIOs, CMIOs, IT leaders and their non-IT executive colleagues.
For information about Lumetra's HIT services for healthcare providers click here.
To learn about Lumetra's FREE HIT services for qualifying Medi-Cal providers click here.